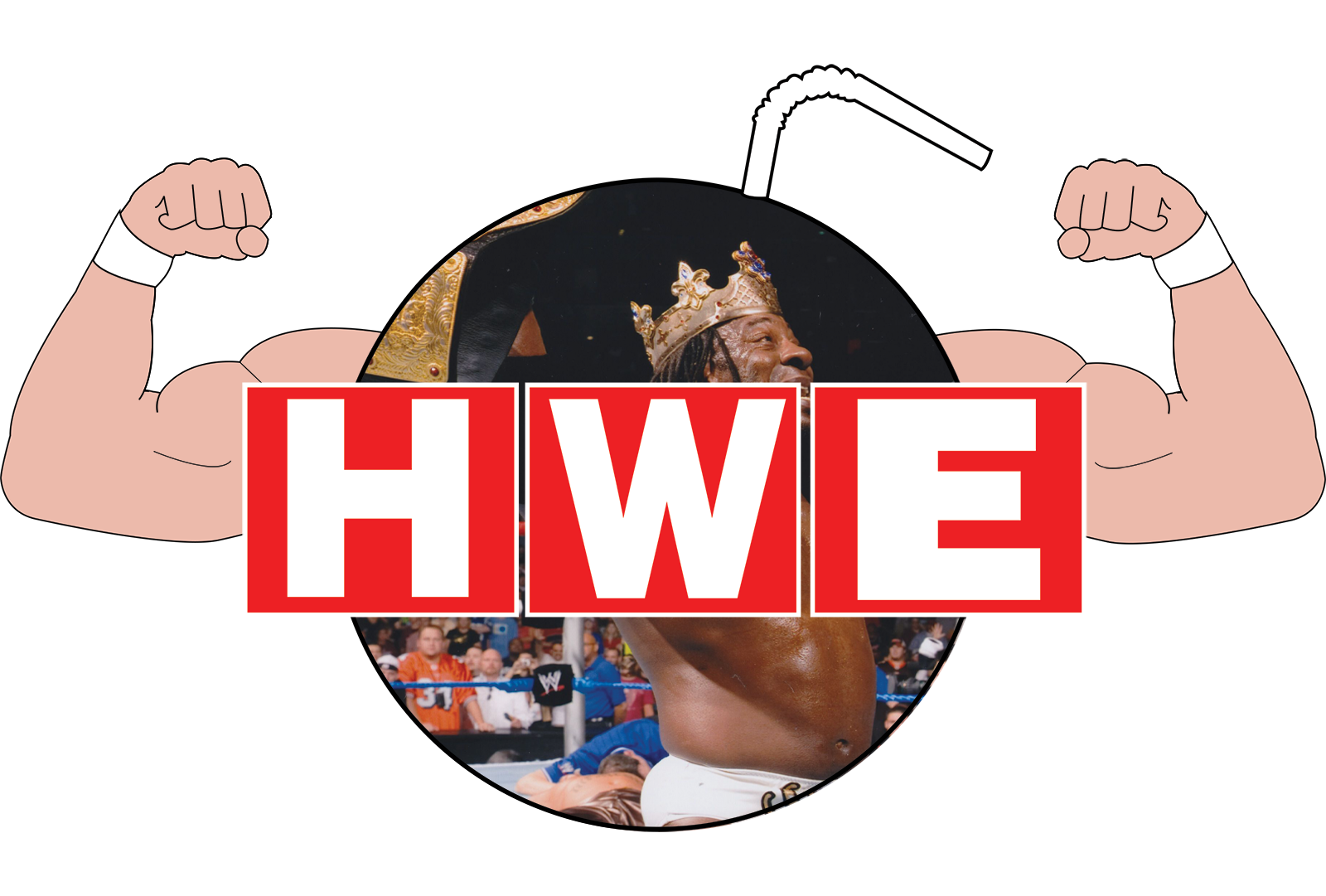 Nick and Dave jump back into our survey of the legendary career of soon-to-be two-time (two time!) WWE Hall of Famer, Booker T., with a focus on his post-WCW run in WWE, as King Booker and in the Main Event Mafia during his time in TNA.
This week's edutaining banter features discussion of...
- Where does his SummerSlam match with the Rock rank on the list of best bouts in both their careers?
- What does his grocery store fight with Stone Cold Steve Austin's have to do with Japanese hair commercials?
- How fucking racist was the infamous "people like you" feud between he and HHH in the lead up to WrestleMania XIX?
- Why does King Booker work so well?
- Was his time in TNA actually kind of great or at least worthy of RESPECT?
If you dig the show, be sure to follow How Wrestling Explains on Twitter at @HWETWPod and subscribe to our YouTube Channel, How Wrestling Explains the World.
If you could find it in your heart to rate and review the show, that'd be a mitzvah as well!
For those who are just discovering the show, check out our previous episodes in the archive: https://howwrestlingexplains.podbean.com/
Follow Nick on Twitter: @THEN1CKSTER
Follow Dave on Twitter: @DaveWritesJunk